Administradores
Damos gracias a Dios que en Agosto del 2011, nos dio el privilegio de venir a ser los administradores de Radio Vida Reno 1550 AM. La Palabra dice en 1 Corintios 4:2 "Ahora bien, se requiere de los administradores, que cada uno sea hallado fiel." Por lo tanto, sabiendo que somos los administradores de los bienes de Dios, queremos ser fieles a ese llamamiento. Creemos que el deseo del corazón de Dios es bendecir a las ciudades de Reno, Sparks, Carson City y toda ciudad circunvecina con una "Radio Cristiana" las 24 horas del día, y que ésta sea un instrumento de salvación, instrucción y edificación al pueblo creyente y no creyente. Es nuestra oración poner esta Radio a la disposición de todo el pueblo cristiano sin distinción de bandera, y que lo que nos una sea la sangre de nuestro Salvador Jesucristo y el amor de Dios que sobrepasa todo entendimiento. En el servicio del Rey Pastores César y Rita Minera.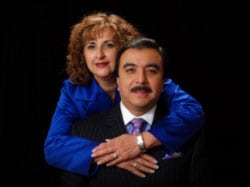 Nuestra Misión
Radio Vida Reno es una estación bilingüe de música cristiana, dedicada a predicar el evangelio de Jesucristo a un mundo perdido que perece, por medio de música Cristo céntrica y un mensaje basado en la Palabra de Dios. Jesús dijo a sus discípulos "…Id por todo el mundo y predicad el evangelio a toda criatura." (Marcos 16:15) Todos los que hemos sido llamados a cumplir este mandamiento aquí en Radio Vida Reno, nos esforzamos en predicar las Buenas Nuevas a través de todo medio de comunicación que existe. Como Cristianos del Nuevo Testamento, no nos avergonzamos del Evangelio de Cristo porque entendemos que es "El poder de Dios para salvación a todo aquel que cree" (Romanos 1:16). Radio Vida Reno existe como resultado del llamado de Dios a ser una "luz a las naciones". La estación busca el transmitir valores a la familia desde una perspectiva cristiana. También motivamos la lectura de la Escritura. Una mezcla de música cristiana contemporánea, inspiradora y llena de alabanza y adoración, hace esta estación única. La estación tiene licencia para transmitir en la frecuencia 1550 AM. También transmitimos al mundo entero a través del internet desde nuestra página de radiovidareno.com Nuestras metas son asistir a nuestros oyentes en sus diarios esfuerzos de vivir su vida cristiana, y enseñar a todos aquellos que quieran aprender más de Dios. Proveemos una alternativa que está llena de motivación y del mensaje del amor de Dios y su provisión de salvación.
Administrators
We give thanks to God that in August 2011, He gave us the privilege to become the administrators of Radio Vida Reno 1550 AM (Life Radio). The Word says in 1 Corinthians 4:2 (ASV) "Here, moreover, it is required in stewards, that a man be found faithful." Therefore, knowing that we are stewards of God's goods, we want to be faithful to His calling. We believe that the desire of God's heart is to bless the cities of Reno, Sparks, Carson City and all surrounding areas with a Christian Radio Station 24 hours a day, and that this station may be an instrument for salvation, instruction and edification to all believers and non believers. Our prayer is to have this Radio available to all Christians without a difference on beliefs, and that the only thing that may bring us together will be the blood of our Savior Jesus Christ and the love of God that surpasses all understanding. In the King's service Pastors Cesar and Rita Minera.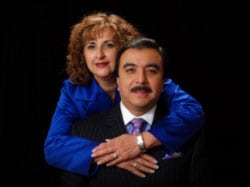 Mission Statement
Radio Vida Reno (Life Radio) is a Christian bilingual music radio station, dedicated to spreading the Gospel of Christ to a lost and dying world via the medium of God-centered music and Bible-based preaching. Jesus commanded His disciples, "Go into all the world and preach the gospel to every creature" (Mark 16:15). Those of us associated with the work here at Radio Vida Reno (Life Radio) strive to fulfill this directive by teaching the Gospel as widely as possible through every legitimate means at our disposal. As New Testament Christians, we are not ashamed of the Gospel of Christ because we realize that it is "the power of God to salvation for everyone who believes" (Romans 1:16). Radio Vida Reno (Life Radio) exists as a response to God's calling to be a "light to the nations". The station seeks to broadcast family values from the Christian perspective. Scripture reading is also encouraged. A blend of contemporary Christian music, Gospel, Inspirational and Praise and Worship, makes this station unique. The station has a license to broadcast on 1550 AM. And we also broadcast to the whole world via Internet from our website radiovidareno.com. Our goals are to assist our listeners in their daily efforts to live a Christian life, and to teach those who want to learn more about God. We provide a media alternative that is filled with encouragement and the message of God's love and His offer of salvation.